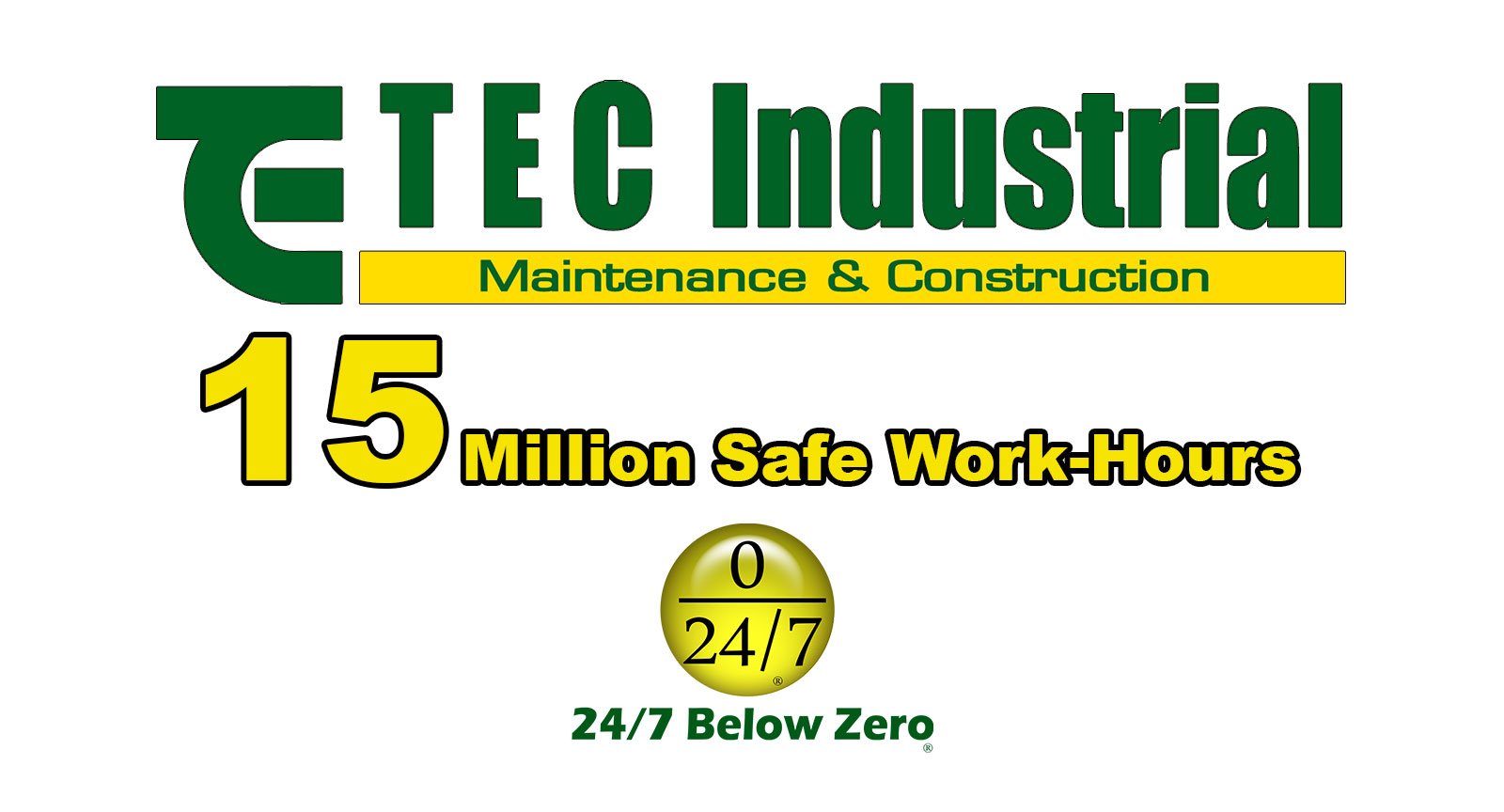 T E C Industrial Maintenance & Construction recently reached a major safety milestone by working over 15,000,000 man-hours without a lost time incident. This accomplishment is a testament to T E C Industrial's world class safety program and to the company's long term commitment to the safety and the well-being of its employees.

We believe a zero-injury work place is attainable. Our safety culture and 24/7 below Zero™ program is rooted in the philosophy that nothing is more important than safety and it is a collective commitment by our leaders and individuals to emphasize safety over all competing goals.

"T E C Industrial and our employees are very proud of our safety record and of reaching this major milestone. Safety performance is a core value and the foundation of our culture that we continually work to perfect in accordance with our 24/7 below zero™ safety program" said Greg Boehling, President & CEO of T E C Industrial Maintenance & Construction. "We are very proud of our employees for what they have accomplished and thankful to our customers for their parallel commitment."

T E C Industrial provides direct hire maintenance, construction and technical support services for customers in the process, industrial, power and advanced manufacturing sectors throughout the southern, eastern and midwestern US. The company operates upon a foundation of core values: Safety, Integrity, and Performance.

T E C Industrial is one of the Top 200 Specialty Contractors in the U.S., as ranked by Engineering News-Record. To learn more about T E C Industrial, please visit www.tecindustrial.com or call (423) 247-4141.