Chief Operating Officer Aaron Jordan is pleased to announce the appointment of Jason T. Spears, P.E. to the position of Senior Project Manager at T E C Industrial. In his new role, he will be responsible for a number of significant regional sites at which the company provides nested construction and maintenance services, as well as Project Management leadership over various capital construction programs servicing our clients' needs.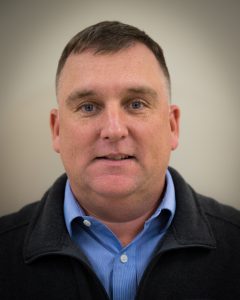 Spears is a registered mechanical engineer and brings 23+ years of chemical and industrial manufacturing experience to this position. A graduate of the University of Tennessee, he has been active in a variety of professional associations and societies, including CURT. ASME, the Tennessee Society of Professional Engineers and has received additional training in leadership, TQM, Six Sigma, 5S, and Kaizen, to name a few. He has worked on both the client and contractor sides of the business engaged at all levels of Capital Project Execution, and for the last 16 years has been focused on complex chemical industry capital projects and programs. He will be based at the company's Kingsport, TN headquarters location reporting to Aaron Jordan.
According to Jordan, "We are delighted that Jason has chosen to join the T E C Industrial team. His extensive background and expertise in the areas of our focus will benefit our clients and their projects, and we welcome him to our organization."
T E C Industrial is one of the industry's leading prime self-perform construction organizations focused exclusively on the process industrial market. With capital projects and maintenance sites located throughout the Southeast and Mid-Atlantic regions, the company is consistently ranked as a best-in-class safety and quality performer in the chemicals, power, and advanced manufacturing sectors.